Haarlem – assassination of Fake Krist
A special place in Haarlem is the place where policeman and NSB member Fake Krist was killed on October 25, 1945. This policeman was one of the most notorious employees of the German Sicherheidsdienst, specialized in tracing Jews in hiding. In September 1944, the leadership of the resistance in Haarlem decided that this dangerous traitor should be killed. Three attempts failed.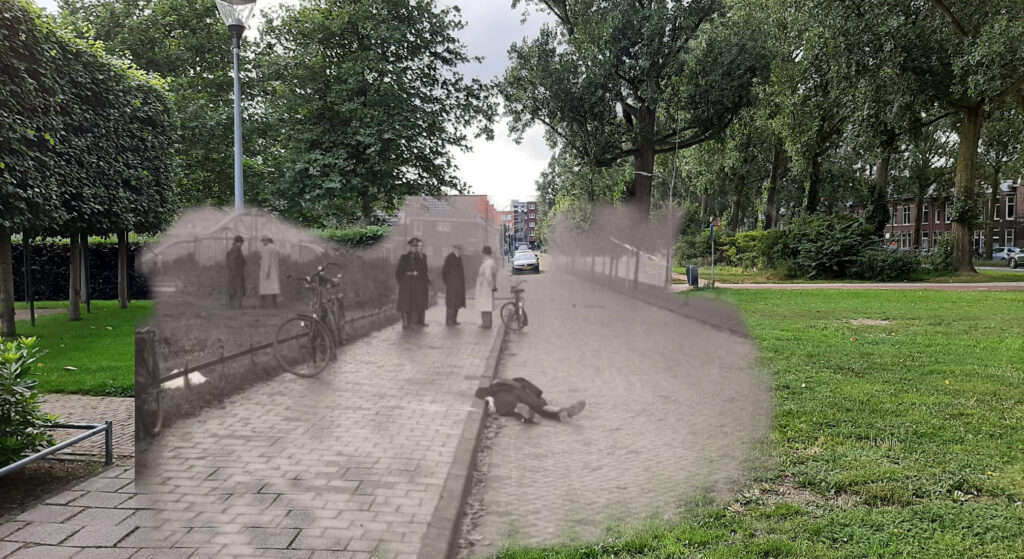 In the early morning of 25 October 1944, the three men forced their way into the Bavoschool, which is located on the other side of the corner of the Westegracht. They went to the gym on the first floor and waited. It had been found that Krist cycled daily to his boarding house on his bicycle on the same canal across the street. They had smashed a window in order to fire. Quite unexpectedly, the school janitor suddenly entered the room. He was tied up. After a signal from one of the resistance members, the deadly shots were fired by Gommert Krijger, alias Zwarte Kees, who was 'sniper on the carbine'. Krist fell off his bike and died within seconds. Below the picture of the situation.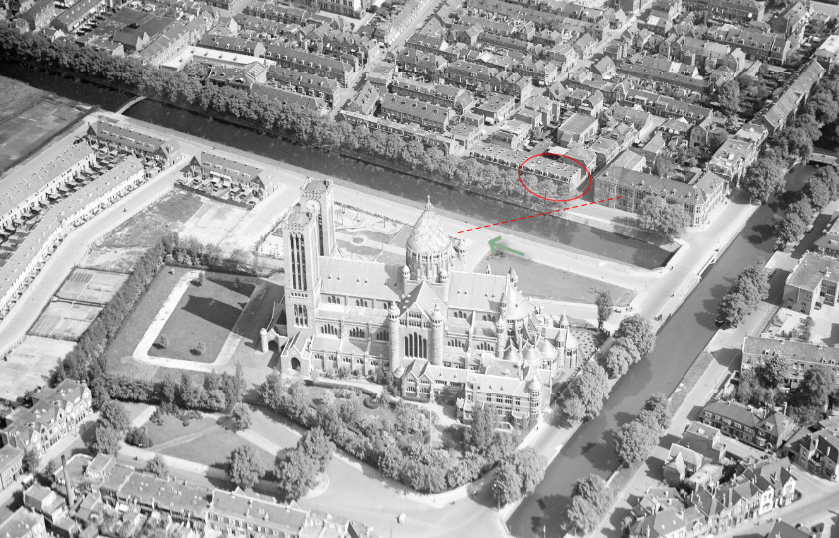 By coincidence Hannie Schaft and Truus Oversteegen are also present on the Westergracht to commit an attack on Krist, but Gommert Krijger is ahead of them. Schaft and Oversteegen can flee just in time, just like the other resistance men.
The Germans retaliated for the attack on Fake Krist. Ten men were brought to Haarlem from the prison on the Weteringschans in Amsterdam. They were shot in public in the park behind the Cathedral Basilica of St. Bavo. A fire was also set on the Westergracht in a block of four houses.
Today there is a monument with the names of the executed men in the park. On the other side are clearly visible the 4 new houses on the block.